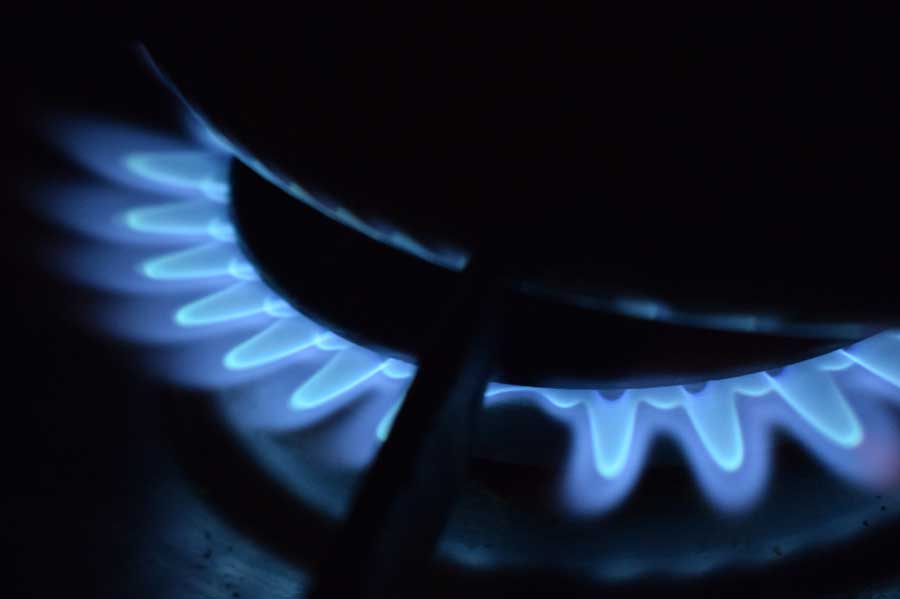 The market gradually moved to shorter contracts based on real-time economic trends, which resulted in lower and more competitive prices for both industry and consumers. This flexibility was deemed essential to boost transparency and accommodate the green transition.
The switch, however, left Europe more exposed to price volatility: as demand for gas rose, so did the bills.
Until 2022, the ups and downs were manageable. The spike experienced in late 2021 in the midst of the economic recovery received a middle-of-the-road answer from policy-makers: tax cuts, vouchers for vulnerable households and subsidies for struggling companies.
But the decision of Russia, the EU's main energy supplier, to invade Ukraine has stretched the liberalised system to its most extreme limits. Speculation surrounding Gazprom's next move is rife and dictates the market's wild ebbs and flows.
Households now grapple with impossibly expensive electricity bills, factories slash their production hours in a bid to save power and governments draft plans for the dreaded possibility of gas rationing. Meanwhile, energy drives inflation to record highs, central banks rush to hike interest rates, the euro reaches parity with the dollar and a deep recession looms over the entire continent.
"In case of a recession, our lives will be harder in many ways, but easier in terms of energy. Gas demand will drop and bring prices way from where they are now," said Professor Stern.
"However, we won't see 'normal' prices anytime soon – not for at least for three to four years," he added, downgrading De Croo's ominous warning.
The continent, Stern said, remains "seriously supply constrained," regardless of recent deals with the United States, Egypt, Israel, Algeria, Azerbaijan and Canada aimed at diversifying energy suppliers.
The latest data shows Europe imported record amounts of liquefied natural gas (LNG) from America, to the detriment of the Asian region, a traditional buyer, as China undergoes a sharp economic slowdown.
But not even this good news has been enough to pacify gas prices. The concentrated push in favour of LNG, which offers greater variety than pipelines but entails high costs to build coastal terminals, is excepted to take several years to fully materialise and simmer Europe's rattled energy market.
Article rights reserved to euronews.com
https://www.euronews.com/my-europe/2022/08/25/europes-gas-prices-have-broken-a-new-record-how-high-can-they-go